Respect to the ancient history – particular about "Wa"
Blossoming particularity
Kaden has paid very careful attention to every nook and corner so the guests can feel the "Wa" during their stay even if they are in a small room or in a big room.
Each rooms have a different taste, but is made so the guests can feel the different sides of Japanese culture.
Standard room of KADEN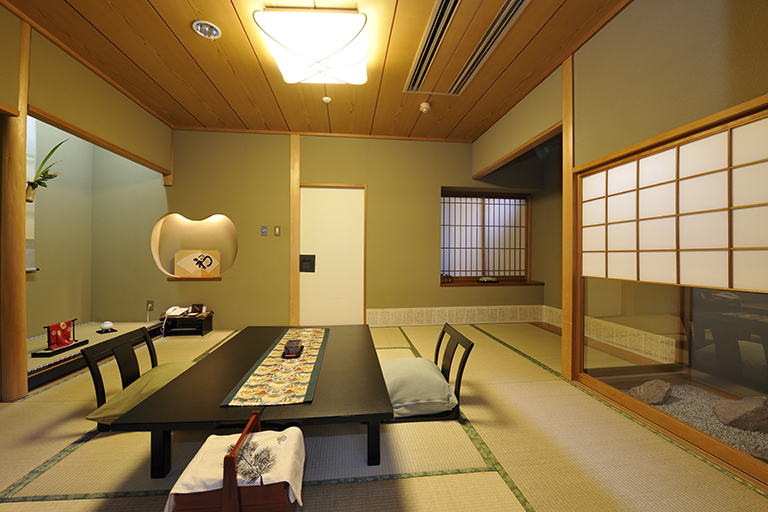 The heart of moderateness from Noh culture.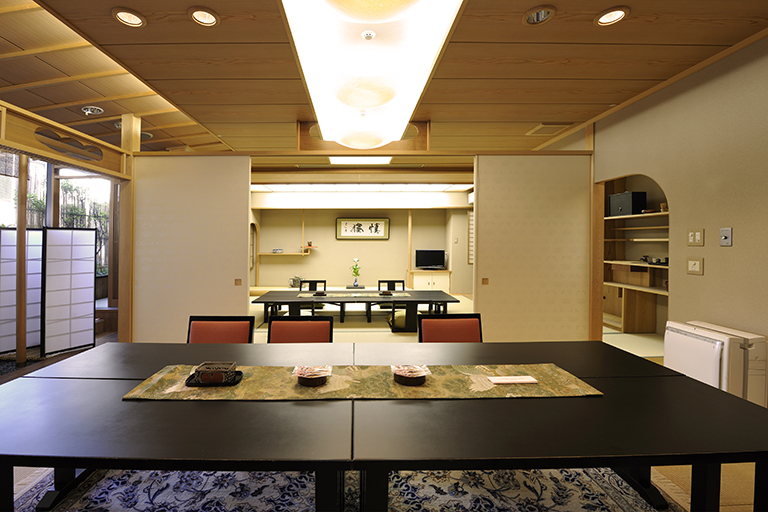 The delicate yet boldness of the Tale of Genji story.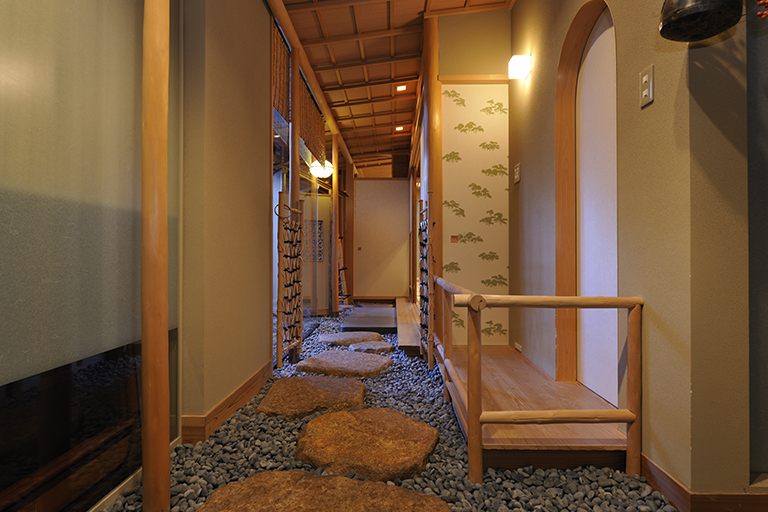 The heart of moon viewing inspired by the Katsura imperial palace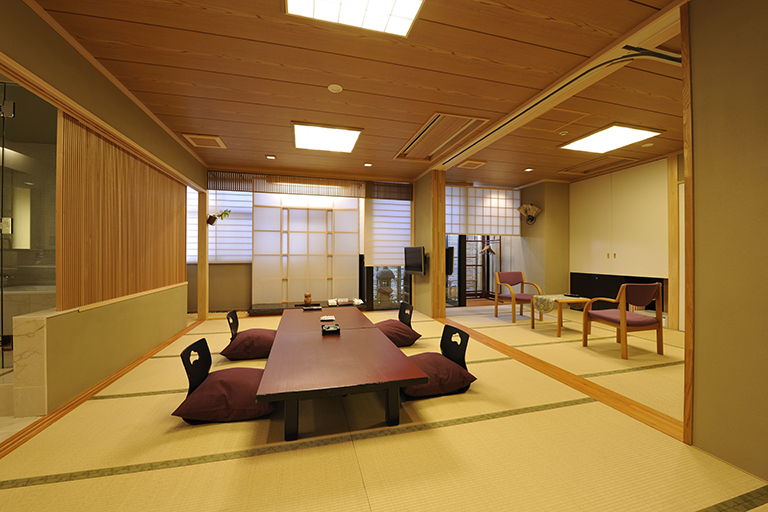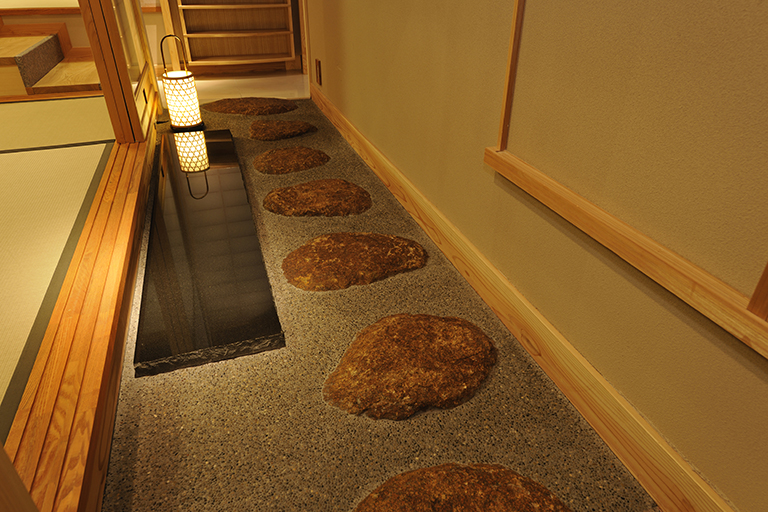 Room of the imperial timesGenji

The gorgeous interior will get you time-leaping back to the elegant imperial times.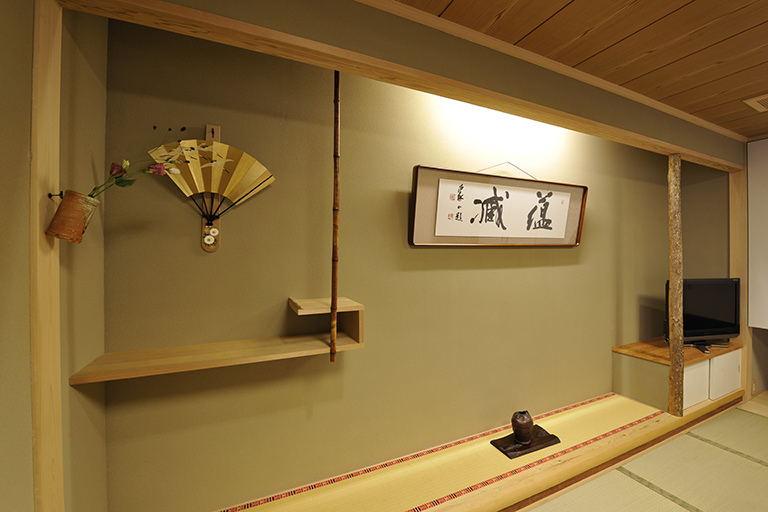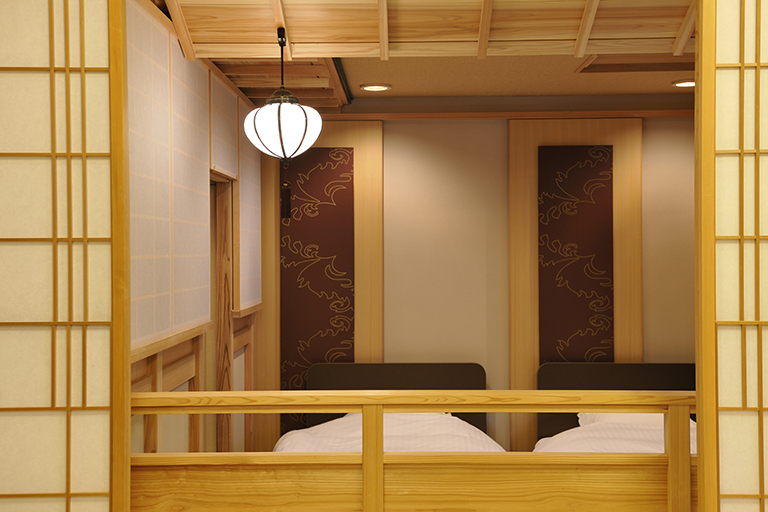 About Japanese-style inns…

A lodging facility where you can experience the Japanese style "I・Shoku・Jyu (clothing, food, and shelter)" filled with history, tradition, technique, and culture.

Unlike hotels, "Ryokans" are where Japanese culture is still left very strongly but arranged per Ryokan according to each owners' preferences. It is the one and only original lodging facility around the world.
衣
Cloting

At a Ryokan, guests are provided a Yukata (cotton Kimono).
Kimonos were ordinary clothing until a while ago – it was part of the daily life.
Life style has changed greatly now a days, and Kimonos are no longer appropriate.
At a Ryokan, guests are to wear the Yukata to feel and experience the traditional living.
住
shelter

Japanese buildings are traditionally wooden, but recently there are many Ryokans made from reinforced concrete.
Ryokans with long histories usually are wooden two stories buildings and are evaluated from the building itself.
Reinforced concrete Ryokans' interiors are Japanese style as well.
It differs per buildings on how far it follows the traditional style, but many facilites have Tatami, Toko-no-ma (bedroom), and Shoji (sliding door).
These have been invented in the past from the weather and spirit of Japanese.
It is a lodging facility where guests can experience the good old life style.
Staying at a Ryokan in the ancient city Kyoto…

Kyoto once was a capital of Japan for 1200 years.
Many culture and hisory was created here in Kyoto, and they are still saved for the future.
"I・Shoku・Jyu" created in the town of ancient history, and the "omotenashi" mind of Kyoto will definitely be one of the best places to experience the Japanese culture.